G'day! I'm an indie app and web developer from Australia specializing in utilities, mapping technologies and flight simulation add-ons.
Get In Touch
Skills
Web Development
Everyone needs a website, from individuals to companies. Make your presense felt on the web with an attractive site.
App Development
Do you require a custom-made mobile or desktop app? Supported platforms include iOS, Mac and Windows.
Graphics
Icons and other graphics can be provided in any resolution required for your app, banner or marketing material.
TOOLS & TECH
Delphi
Windows desktop apps.
HTML/CSS/JavaScript
Web pages and apps.
Mapping
Google Maps and Leaflet.
PHP
Server-side scripting.
Sketch
Icons, logos and banners.
EXPERIENCE

TweakFS makes custom-made utilities for Microsoft Flight Simulator - http://tweakfs.com
Owner
Apps
Web
Graphics
Delphi
HTML
CSS
Javascript
jQuery
PHP
MySQL

FSWidgets is an award-winning team that has developed many Android, iOS Mac and Windows apps for FSX, X-Plane and Aerofly FS 2 - http://fswidgets.com
Team Member
Apps
Web
Graphics
Xcode/Objective-C
HTML
CSS
Javascript
jQuery
Google Maps
Leaflet
PHP
MySQL

FS2Crew produces advanced airline crew simulations for FSX & P3D - http://fs2crew.com
Consultant
Apps
Web
Graphics
Delphi
HTML
CSS
Javascript
jQuery
PHP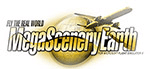 MegaSceneryEarth create arial photo-scenery for FSX & P3D - http://megasceneryearth.com
Consultant
Apps
Graphics
Delphi